August 10, 2022
Spotlightr Coupon: vooPlayer Discount Code
Spotlightr Startup and Enterprise plans are available at discount price. Read to reveal vooPlayer coupon code now!
Spotlightr (formally vooPlayer) is an all in one video hosting platform. It is a complete system with a sophisticated suite of video marketing tools. If you want to grow your business or interaction with video; then this is the platform. From in-depth reporting to third party video sharing – It has everything you need to boost your business. No need to slow down your server by adding video with your site content! Instead host it on high speed cloud based platform.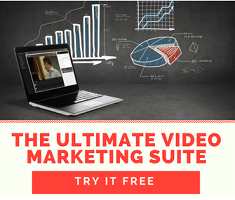 Whether you are an individual or agency who want to increase their business; the vooPlayer has got you covered. Spotlightr is not just another cloud-based hosting; It is a revolutionary system with a suite or video marketing tools. Why should you choose generic hosting or CDN platform; when you can get a dedicated system. You can not only host your video; but also customize it before sharing with public. Please read below section or visit an official Spotlightr site to find complete feature.
Top rated Spotlightr Coupons and vooPlayer Codes
Up to 25% Off – Head up and buy a Startup plan at huge up to 25% discount price. You need to buy it for an entire year to claim a deal. Host unlimited video with unlimited bandwidth.
Save $200 Off – If you are playing with lots of videos; then this is an offer. Choose Enterprise plan for a year to save up to $200 off the normal price. You will be charged one year upfront payment.
Free Forever – If you are not sure about their system; then signup for free. Enjoy lifetime free access of a platform with limited features. Once you find it perfect for your business; upgrade to paid plan at discount price.
WIZMOTIONSVIP25 (Old and Unreliable) – Order a lifetime license at 25% discount price. Please redeem a code at checkout page for same. It is a special offer for a Wizmotion users.
Is Spotlightr Best Business Video Hosting and Marketing Solution?
Founded in 2011; The vooPlayer is a cloud-based video hosting service. Spotlightr was launched by Bill Zimmerman and John Socratous to revamp the online media industry by affordable and highly secure video host. Today; Spotlightr is No #1 platform for an online marketer to grow their business through video. If you are a membership site owner or marketing agency or individual with video sites; then this is the best system. Now you can securely host your video and access it a lightening fast speed. No need to face some known video hosting problems like disturbing ads, lack of player customization and unsecured connections.
How Does vooPlayer Work?
Sign in to upload your video or use any link from Vimeo, Facebook, Youtube or AWS.
Customize your video by adding call to action buttons, gates, overlays and many more incredible features.
Publish and Embed your video anywhere with just a click.
Analyze your audience through in-depth data and reports.
Below are some great features of the vooPlayer:
It comes with cloud and hybrid video hosting
Drag and Drop platform upload and stream ads-free videos.
Support HD videos too.
Automatically optimize resolution as per the end user device.
Plans and Pricing
There are three packages available for the user of a vooPlayer – Free, Startup and an Enterprise. A Free gives you 1GB of storage and 5 videos with unlimited views. If you want to host unlimited videos; go for either Spotlightr Startup or Enterprise. Spotlightr cost you $14/m and $62 per month respectively. The Startup gives you 25GB of storage with Basic integration. An Enterprise gives you 100GB of storage, all modules and all integration.
A Spotlightr coupon code usually available during Black Friday and other Holidays. Right now; there isn't any active promo code. You can still save up to 25% off on annual membership order. That's without any vooPlayer coupons.
Originally posted 2019-01-29 09:29:15.