April 12, 2022
Avidog Discount: Cool Coupon on Dog Courses
Do you want a coupon code for Avidog? Enjoy up to 40% discount on dog courses and FFL / FTBT memberships.
Avidog International LLC helps dog breeders and owners to raise their dogs in fun and easy way. They carry wide range of training programs and courses to let you raise dogs healthy, fit and stable. Whether you are looking for puppy exercises, potty training or foods diet; the Avidog has got you covered. If you are a pet lover and an owner; then this is going to be perfect spot. Caring the great dogs has never been so easier and fun!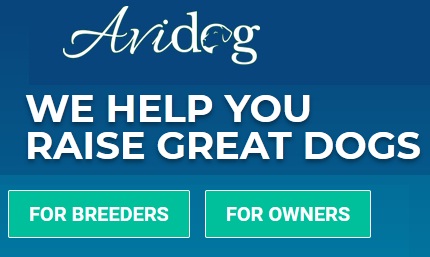 Avidog University is an online portal that features the courses and online classes to the dog breeders and owners. If you are struggling to take proper care of your dog; then probably there is nothing better place than the Avidog. It is not your another average blog or PLR article resource; instead they combine their 40+ years of dog breeding experience with science and arts to present the proven and practical puppy rearing courses. Learn at your own pace! Isn't it cool?
Top Most Avidog Coupons and Codes
webinar-50 (Most Popular) – Now you can purchase annual Fit for life or Fit To Be Tired membership at $50 discount price. You need to redeem this voucher at checkout point.
WEBINAR-5 (Editor's Choice) – Here is a thank-you gift for all our readers! Sign up for your choice of subscription, then apply this promo code for $5 recurring discount on every month.
Up to 25% OFF (Best Value) – Head to choose from different FTBT memberships (Platinum Breeder Plus, College Membership, Staff or Family Co-Membership), and enjoy whopping 25% off the normal price. You need to choose an annual subscription to claim this offer.
Free Months – Pay for just 10 months to enjoy a year long benefit of the Canine Fit for Life membership. That's exactly 2 free months to you.
AEFB10 (Unreliable) – You can try this old code to see if it works. Enjoy 10% off on select courses and programs.
Avidog – The Best Online Dog Training University
Based in Highlands, NC; the Avidog International II, LLC is an Udemy of dog training programs and courses. It was launched few years back by Gayle Watkins – a US army officer and PhD. She has over 40 years of dog breeding experience. She has been selected thrice by the American Kennel Club as the "Breeder of the Year" award. Till now she has helped thousands of breeders and owners to raise great dogs effortlessly. Gayle decided to streamline dog breeding process by using her experience into easy to understand courses and training programs.
No matter what you are; a puppy owner, a dog sport competitor, a breeder or dog lover; the Avidog has perfect programs to make your dog best in every possible field. We know that breeding a dog is hard; but now we can make the entire process fun. It is time to get a dog of your dream without hiring any experts!
How Does It Different?
There are so many dog breeding programs available on market; but the Avidog is totally different.
It is own and operated by industry's three time "Dog Breeder of the Year" award winner – Dr. Gayle.
The courses are available for both dog owners as well as breeders.
It is an online platform, so you can access your courses anytime from anywhere.
The system is cost-effective; however you can use an Avidog discount code to save money.
They have monthly membership to give you recurring support.
Personal live coaching, private community access are the USP of this platform.
Membership and Price Policy
The pricing model of the Avidog is simple and straight. They carry individual courses and memberships as well.
The Fit For Life (FFL) is the Canine fitness membership. It cost $29.95 per month only. While the price for Family Fit To be Tired plan is $14.95 only.
The Fit To Be Tired is the only fitness program for breeding dogs on market. It cost you 29.95 a month only.
The price of Platinum Breeder College membership plus FTBT is just $59.95/mo.
While, the Platinum Breeder College membership cost $49.95/mo only.
Apart from all these memberships; the Avidog also offers courses for the dog trainers, owners and breeders. It ranges from just $9.95 to as much as $79.95 only.
Frequently Asked Questions and Answers
How to save money on top of an Avidog promo code?
Apart from an Avidog coupon code; you can enjoy additional up to 25% off. All you need to order a membership with an annual billing option. It will be applied to your cart automatically.
What is the maximum available discount at Avidog?
As per our research and experience; the highest value promo code is 15% off. It was available for a special day. However you often 5% off deal at Avidog.com.
How can you access your membership or courses?
Visit an official site at: www.avidog.com/my-account/
Login to your account with given credential.
Local my account section.
Here you find all your purchased items and programs.
Originally posted 2020-06-20 11:17:38.