May 22, 2023
How to Look Expensive on a Budget
Most people believe that to look good you have to spend tons of money on designer clothes and bags.this is not entirely true.you can look like a million dollars without necessarily having the dollars.designer items will have you look like you have just stepped off a yacht.obviously a budget is very relative because one persons expensive is another person affordable.am her to give you tips on how to look expensive and stylish without spending a lot of money.
1.) Choose Neutral Colours
Wearing neutral colours is one sure way to look sophisticated.they are a safe fashions choices.colours like black, navy blue,grey and nudes will go well with everything and they save you the headache of wondering if the colours go with what.neutral colour also make you seem like you have a lot of clothes because even if you repeat the same black trouser with a different statement tops it look like you have many different outfits.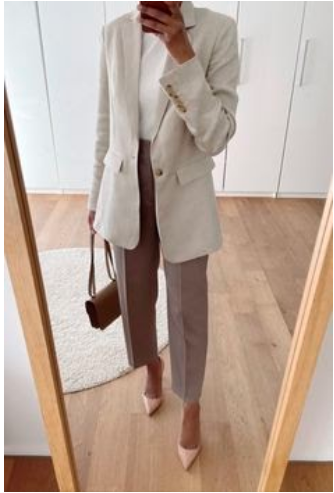 2.) Know Your Body Type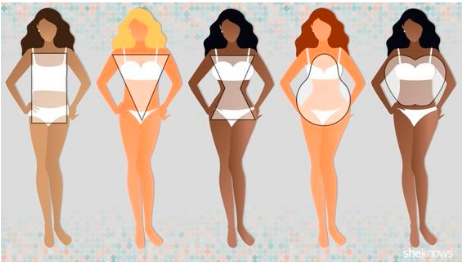 Our bodies come in different shapes and sizes and each one is beautiful in their own way.the most common categories are rectangle,triangle/pear,inverted triangle/apple  hourglass this are just a few types,bodies come very different shapes especially women bodies.the most important thing is to know your body and understand what works for you.look for clothes that flatter your body,this does not only help look good but also boost your confidence and makes you look very classy.
3.) Look for a Good Tailor
When you are on a budget you might not really afford to get custom made clothes.make custom make your clothes by getting a good tailor to do alterations where necessary.a good reliable tailor will even give you freedom to even shop for items that aren't really perfect but can be made perfect. This saves you a lot of money and time.Also a good tailor can make  you an outfit from scratch just like having your own personal designer on a budget.
4.) Take Good care of Your Clothes and Shoes.
Have respect for your clothes and accessories.take care of your clothes and accessories and not only make them last longer but clothes look better when they are well take care of .nobody ever looks good in crossed clothes.read instruction on how to take of them.air dry you clothes as much as possible to give them more life.
5.) Makeup and Grooming.
Taking care of yourself is part of staying stylish.Take care of your skin, establish a healthy skin care routine and stick to it to help keep your skin looking supple and radiant all the time.Put on your sunscreen even when there is no sun. Look for a good perfume that is not too strong and does not irritate anyone.take care of your nails for men keep them short and neat.for women if you have to colour your nails choose subtle colours and make sure they are not chipped.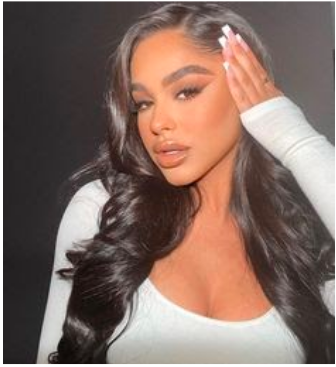 Make up this the one simple thing that can make or make you outfit.to look expensive stick to simple neutral looks for your makeup stay away from bold colored eyeshadow,heavy dark eye liner that gothic look is not classy ladies please do not do it.make your eyebrows look as natural as possible ensure you get the right shade of foundation to avoid that hideous two colour of on face and the rest of the body,get quality makeup brushes.choose eyelashes that suit your face,get hybrid lash extension which is a combination of two techniques and helps you establish a pretty natural look.for your lips shoes a nice nude lipstick or a red lip,you can never go wrong with nice classic red lipstick and always gives you a very sophisticated look.
6.) Make Meaningful Purchases
When going shopping make a list of what you really need so you don't end up with 10 yellow sundresses.go and get what you need.invest more money on classic timeless pieces that will never go out of style like a good black or nude trench coat,a good neutral coloured structures bag, a good leather jacket,a black blazer.this are some outfit that are a must have and will never go out of style.try and stay away from trendy clothes and styles.the problem with trendy stuff is that they go out of style quite quickly and end up spending more more trying to keep up.and to be very honest trendy thing do not really make you look expensive.
7.) Organise Your Closet
Before deciding to go shopping.take a good look at you closet they are a lot of statement pieces hiding in your disorganised closet that you forgot about.you can even get a professionals to help you organise your closet.when you are organised you can easily see all your clothes and makes it easier to put together outfits and know what you need to buy and what you need to get rid of.this will help you save money and also improve your ways of picking an outfit.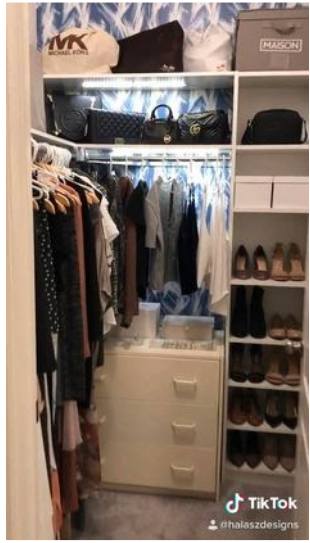 Conclusion
If you want to look good and not want to spend a lot of money.you need to know exactly what you like and what makes you happy as person.you should know that is your personal style,is it vintage,preppy classic chic just know what you want and start from there.buy only what you need and get rid of what you dont need.fashion keeps evolving and you should also evolve with it.
Originally posted 2022-01-06 07:16:14.